Pasar Borneo is the gathering of our fellow people from Sabah and Sarawak that showcases the rich culture and heritage of their homeland, and their traditional food and products are certainly not a thing to be missed. Having witnessed the success of its first Pasar Borneo in Seri Kembangan, which was launched on the 9th of April 2016, vendors and traders from Pasar Borneo Seri Kembangan are now expanding the Pasar Borneo experience, or more fondly known as Tamu to other parts of the Klang Valley.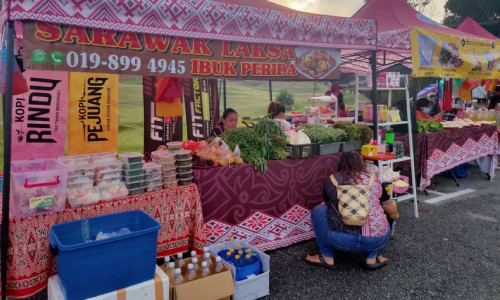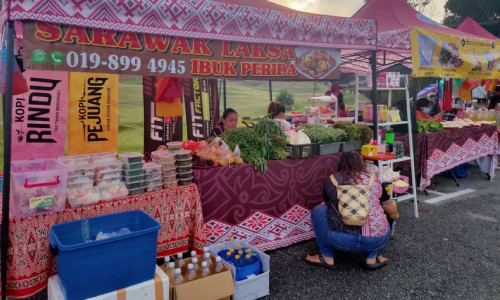 With the assistance from the Bangi Member of Parliament, Dr. Ong Kian Ming, and councillors from the Kajang municipal council, MPKj, a new partnership is forged between the Pasar Borneo Seri Kembangan committee and the management team at Bangi Golf Resort (BGR) to replicate the Tamu experience in the heart of Bangi. Hence, BGR Borneo Cultural Market @ Bangi or Pasar Kebudayaan Borneo BGR @ Bangi is introduced and the event was launched by Dato' Sri Hajah Nancy binti Shukri, the Minister of Tourism, Arts and Culture (MOTAC) on Sunday, 14th November 2021. 
BGR Borneo Cultural Market @ Bangi with vendors hailing from Sabah and Sarawak have much to offer to their visitors. From authentic food to products and handicrafts, one may find things that they have missed most about Sabah and Sarawak. Tenom coffee, tuhau, Sarawak layer cake, pucuk midin, Sabah white chili, tarap, kolok mee, just to name a few. Visitors are welcome with the warmest hospitality, absolutely bringing the experience of the rich Borneo culture to our very doorsteps here in Klang Valley.
The Borneo market has made its presence every Sunday for two months now at Bangi Golf Resort, attracting people from all walks of life. And recently, the Borneo market community just had a Pre-Christmas celebration on the 12th December, organizing wonderful activities to hype up the festive season. More is to come at Bangi Golf Resort! 
Dato'Sri Hajah Nancy Shukri launching BGR Borneo Cultural Market @ Bangi
Daripada Facebook Kementerian Pelancongan, Seni dan Budaya Malaysia
Daripada Instagram YB Dato' Sri Hajah Nancy Shukri